---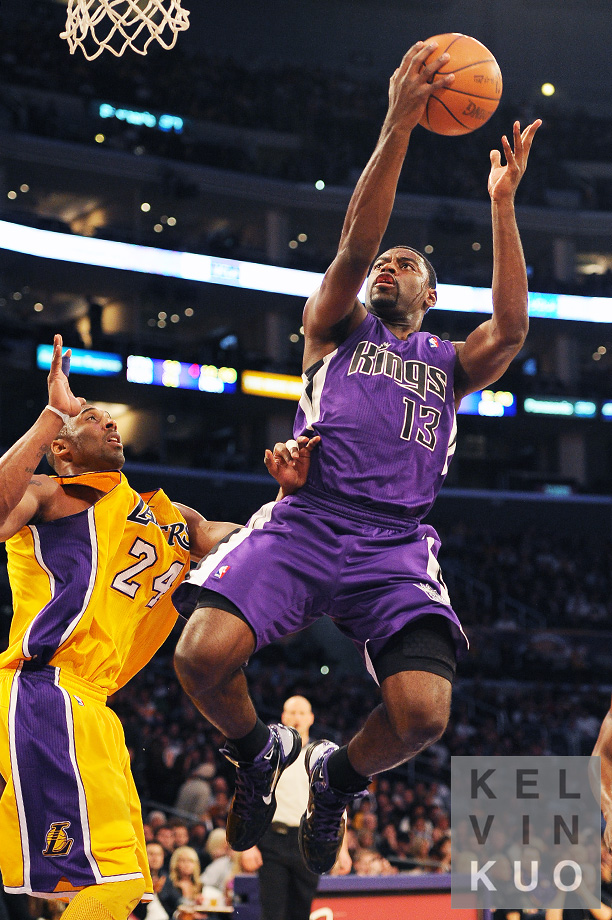 Tyreke Evans has agreed to the 44 million$ offer from the New Orleans Pelicans. All of these offers and agreements are virtual, and will only take effect once the signing moratorium ends on July 10. From then, the Kings have three days (used to be seven) to decide whether to match the offer. The Pelicans offer is quite surprising, considering they just traded for Jrue Holiday and they also have Eric Gordon. Yet, it's a very good offer for Tyreke, one he could never find anywhere else.
per CBS:
Reports Wednesday indicated that Kings free-agent guard Tyreke Evansis seeking "a change of scenery" and has agreed to a four-year, $44-million offer sheet with the New Orleans Pelicans.

Initial reports had pegged the Pelicans' offer at $48 million but further revisions put it at $11 million per year. The Kings, who have reportedly shown interest in retaining Evans even at that price, will have three days to match the offer when the NBA signing period opens on July 10. Ironically, last year the Pelicans were involved in a huge controversy over Eric Gordon signing a max offer sheet with theSuns and requesting the Pelicans not match the offer, which New Orleans soon did. Now the Pelicans are on the other side.

It's an interesting pairing for New Orleans, which reportedly does not wish to seek a trade for Gordon, meaning they would either be paying Evans $11 million to come off the bench, or moving him to small forward where he had mixed success last season with Sacramento. The Pelicans also traded for Jrue Holiday, who had more than $30 million left on his contract on draft night.

Evans was Rookie of the Year in 2010, but has struggled with plantar fasciiitis and positional uncertainy since a scintillating rookie season. But teams have had considerable success signing players to long-term extensions off their rookie deal, especially for young, athletic players like Evans who did show flashes of playing more within himself last season.

Evans averaged 18 points, five rebounds, and four assists on 48 percent shooting last season for the Kings.