---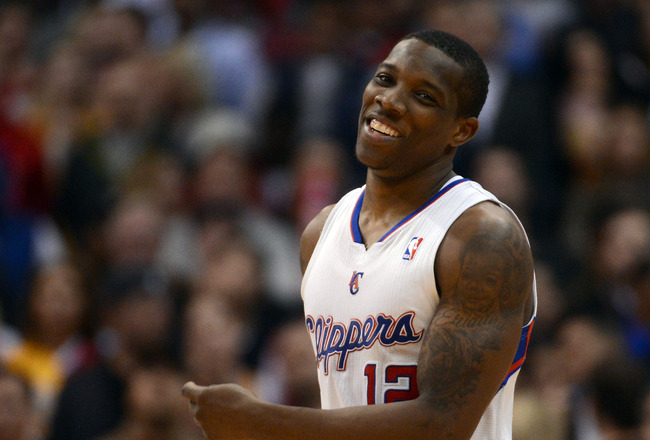 It seems like draft picks this year are not so valuable. The top picks are being shopped or packaged to get veterans. For a  team like the Magic, they have traded their franchise player for a young players and picks, they want to take a step forward and they need a strong point guard. Eric Bledsoe has been around the trading block, since he is starter caliber and he plays behind the best point guard. That hasn't changed–yet.
per CBS Sports:
The Magic are ready for the next part of their rebuilding process. After the Dwight Howard trade, they stripped the team down to the bare essentials, picked up young talents like Tobias Harris and Nikola Vucevic and started clearing money. Now, ESPN reports they're willing to swap out what they thought was a valuable piece that they got in the Howard trade, Arron Afflalo, for Clippers G Eric Bledsoe. And they're willing to take on money (Caron Butler contract).

Bledsoe was in high demand at the trade deadline, but an injury limited him in the second half of the season. He's still developing but has otherworldly athleticism and was a sparkplug off the bench for the Clippers. In Orlando, he could develop alongside or behind Jameer Nelson until he's ready to take the reins, and the Magic can deal with his learning curve.

For the Clippers, it gives them a substantial, set and younger shooting guard who can also defend. And it clears money. I'm actually shocked this deal has been floated as a rumor, since it makes so much sense.

The big question is if the Magic are willing to give up this level of asset and take on money just to get Bledsoe. Is he worth it? Are they ready to go that far for him? At least the Magic have options, which is what you want when you have more rebuilding work to do.