New Celtics share Rondo's enthusiasm (PHOTO)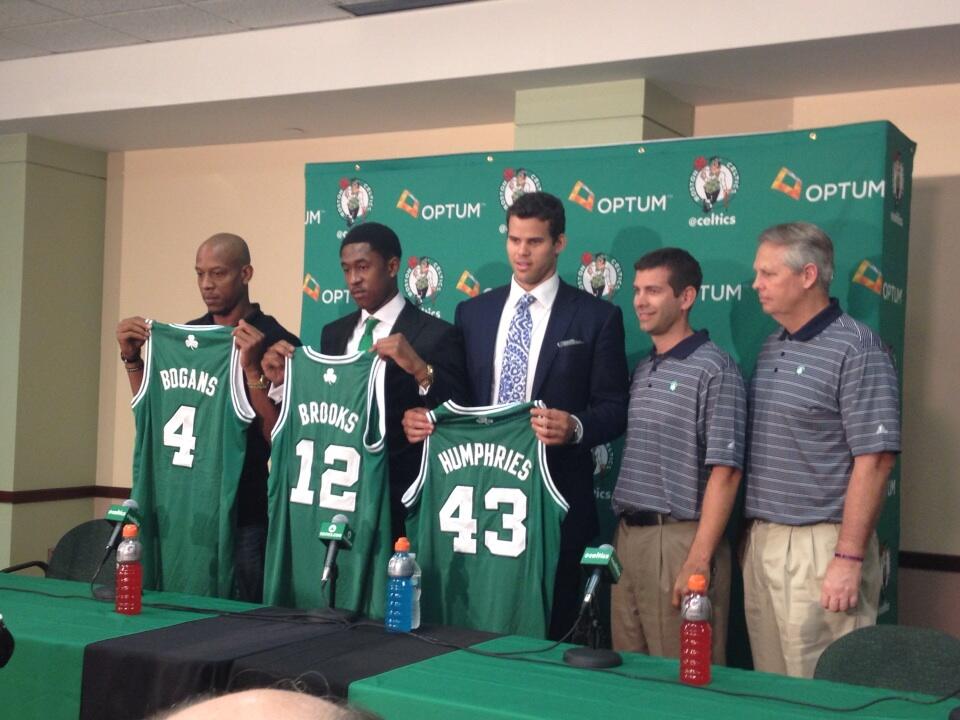 Boston Celtics fever is contagious. After Rajon Rondo's show of optimism, the incoming Celtics including Rondo's best pal Kris Humphries nee Kardashian, are absolutely delighted to join the new Celtics. They have 17 banners to look at and a leprechaun background to take selfies with. Yayy!
Meanwhile, Danny Ainge is disappointed at his new recruits' transparency. Why can't they be like Brad Stevens, who is flashing the most diplomatic smile in the history of mankind? Well, actually, that's why they hired him. The Doc Rivers scowl doesn't say 'we are not tanking' quite convincingly.
Keith Bogans is looking back at the joke his entire career has been and how this is the punchline. Marshon Brooks is asking why he had to be a part of this when he wasn't in the original trade. Kris Humphries wonders if North is actually a legal name.
I want Danny Ainge to state in the presscon that these acquisitions were made for 'basketball reasons.' That would be the clincher!
It's very similar to this photo: