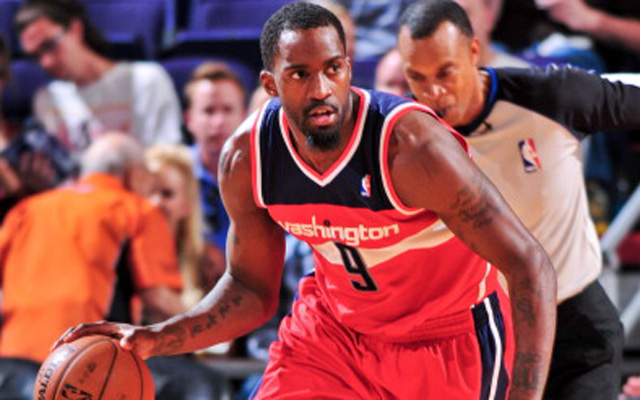 The Washington Wizards have declared Martell Webster, last year's breakout kid, as their top priority in the offseason. They promptly offered him a long term (by new CBA standards). He will now join a young core which is highly anticipated to make the playoffs next year. Martell is grateful to the Wizards brass, and negotiations (if there were any) ran smoothly.
per ESPN:
The Washington Wizards have re-signed Martell Webster to a four-year, $22 million contract, ESPN.com has confirmed.

Webster is thrilled to be back with the Wizards.

Webster, 26, had a breakout season last year, his first with the Wizards, posting career highs in points per game (11.4), 3-point percentage (42.2), rebounds per game (3.9) and assists per game (1.9).

The contract can't officially be signed until July 10, when the league's annual moratorium on signings and trades is lifted.