---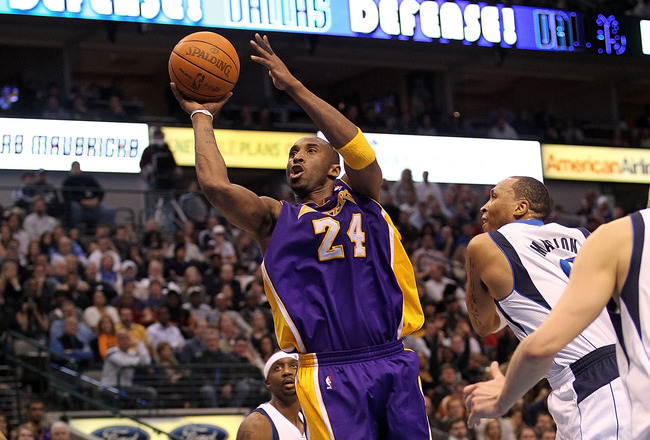 Don't make decisions when you're mad, or injured, or frustrated or disappointed. Kobe was all of that at the end of the season, maybe even until the inglorious exit of his team in the first round. He mentioned that he might stick around a couple more seasons, but as his injury starts to heal, there was already an extension. The prime competitor can't take it off his system that easily.
per LA Times:
Kobe Bryant has consistently suggested he'll play just one or two more seasons before retiring.
Currently on a trip to Brazil, the Lakers guard may have revealed a different plan altogether.

"I could easily see myself playing another three or four years," he said on Brazilian television in a segment produced by Glenda Carqueijo.

The All-Star guard is currently recovering from a torn Achilles' tendon, suffered April 12.  He's expected to return to the court by November or December.

Bryant is headed into the final year of his contract and will be 35 before next season. He's confident he'll fully recover from what was a devastating injury.

The television clip, narrated in Portuguese, describes Bryant as an "NBA superstar in Brazil."

Bryant was able to spend time with Hall-of-Famer Oscar Schmidt, who is recovering from brain surgery. Bryant and Schmidt were also joined by Brazilian NBA players Anderson Varejao andLeandro Barbosa, judging a local dunk contest.