DeMarcus Cousins wants to stay with the Kings
---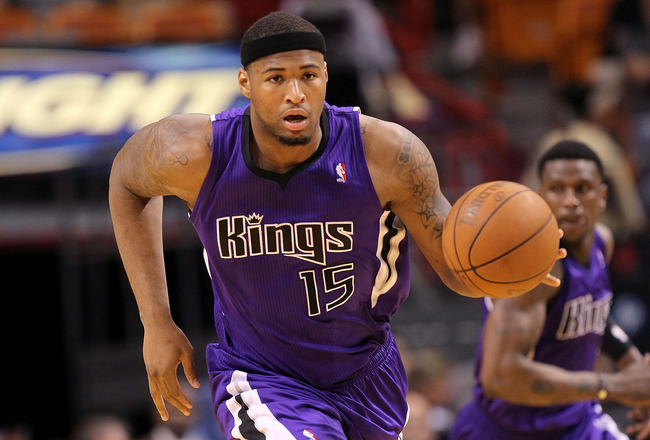 The first order of priority for the new owners of the Sacramento Kings after hiring a new coach is to build its roster. No doubt, the hottest commodity there is DeMarcus Cousins. The rare combination of size and talent is gold in the NBA, so retaining Cousins is top priority. That is clear to the owners and the new coach, and they seem to have a reason to be hopeful.
per Real GM:
DeMarcus Cousins does not want to be traded from the Sacramento Kings, according to multiple sources.

Cousins has had a tumultuous career to date, but has shown the talent to become one of the NBA's best big men.

Vivek Ranadive's first call after being approved as the new owner of the Kings was to Cousins.

Cousins is eligible for a contract extension this offseason.
---
© 2014 The Mars Reel Media Group, LLC. Use of this website, signifies agreement to the terms of our 
Privacy Policy
, and understanding of your options regarding 
Ad Choices
.  All rights reserved