---

via Yahoo Sports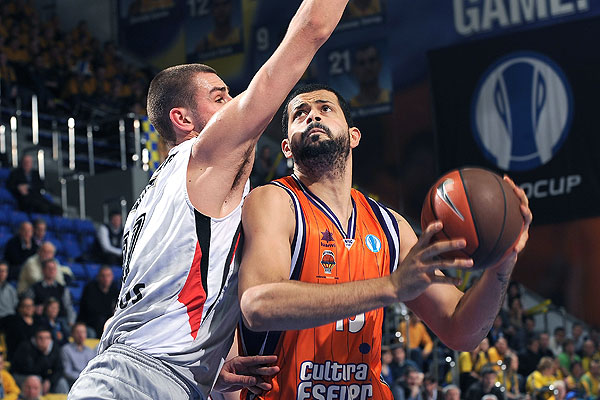 The Celtics are taking big risks this offseason. They are straddling to the total unknown.
But Oden is a risk they don't want to take.
Brazilian center Vitor Faverani may be a real X-factor, but there is a bigger possibility that he would be on the court.
That was the deciding factor.
And that may be all the Celtics can offer next season.
They will be playing. The winning part, let's wait and see.
per Yahoo Sports:
The top of the 2007 NBA draft featured two completely different players and stories.

Greg Oden, selected No. 1 overall, has been limited to 82 career games due to serious injury problems that have kept him off the court. Kevin Durant, the No. 2 overall pick, has had quite a different path. He is undeniably one of the top two players in the league, and he has already taken the franchise that drafted him to the NBA Finals.

 Greg Oden is no longer with the Portland Trail Blazers and is now looking for a new team to join. It's unclear exactly what he's capable of giving at this point, but plenty of teams have had interest so far. People have said that he looks pretty good in workouts, and he might finally be somewhat healthy.

The Boston Celtics were one team who showed interest in the former Ohio State big man. It made some sense at the time, asBoston seems to have plenty of power forwards without a true, rim-protecting center. As the team is rebuilding, taking a chance on a potentially very good center at a low price would have been a reasonable move.

 Now, Oden is close to making a decision, and the Celtics are not on his list. The Miami Heat are one of his suitors and are a small-ball team in desperate need of a true big man that they can pull off the bench in a time of need. This has been clear the past two postseasons, where the Indiana Pacers pushed the Heat to the edge with big men Roy Hibbert and David West.

Instead of pursuing Oden until the end, the Celtics reportedly backed out to sign Vitor Faverani. Not a ton is known about the Brazilian center, but the Boston Globe's Baxter Holmes did a good background piece on him that you can read here.

This was probably a smart move by Boston, as it was far from a lock that they would have been able to get Oden anyway. Teams like the Heat and New Orleans Pelicans seem to be better options, and the Celtics didn't want to lose out on Faverani.

 In Faverani, at least the Celtics have a healthy big man that they know they can develop over the next year. The article previously referenced from Holmes describes Faverani as a big, active center who is a very capable pick and roll defender. He's incredibly raw offensively, and new head coach Brad Stevens will have to do some serious coaching. Regardless, centers who are good defensively tend to stick around for a while in the NBA.

 At least the Celtics now have a project as opposed to crossing their fingers on an always-injured Greg Oden. Vitor Faverani may not be anything special in the NBA, but he's well worth the risk for the rebuilding Boston Celtics